Hashing every Thursday. Meet at the Pub beforehand – Runs normally start at 7:15pm
The Hash House Harriers are an international network of running and socializing clubs based around the traditional English sport of Hare and Hounds, also known as a paper chase. The pack of runners pursue a trail that has been laid in advance, using chalk or flour, by the Hare.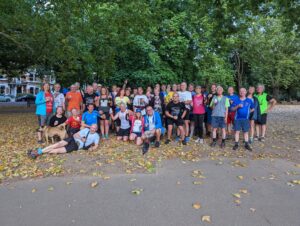 West London Hash is a highly inclusive group with a diverse and cosmopolitan following. All are very welcome to join in, whether they are visiting Hashers from abroad, or people who have never Hashed before. Just turn up on the night in running shoes, or, if you wish, drop us a line in advance and we will look out for you. You will recognize the Hashers by their bright and distinctive running gear. A sense of humour and a willingness to mix and socialize are a lot more important than running ability.
West London Hash House Harriers (WLH3) meet all year round every Thursday. Normally we meet at 7pm in a pub within walking distance of a tube or mainline station, anywhere between Central London and The West London suburbs. Our runs start at 7.15pm.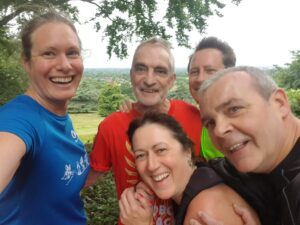 A trail of chalked Ps will lead from the station to the pub. The run normally start from the pub and also finish there, but during the current Covid crisis there may some variation to these arrangements, check the instructions for each run.
The runs are four or five miles in length and last about an hour. Hash trails consist of short cuts, loops and false trails to ensure that runners of all standards can get involved and will stay together as a pack. After the run the pack spends the rest of the evening back at the pub in intensive recuperation.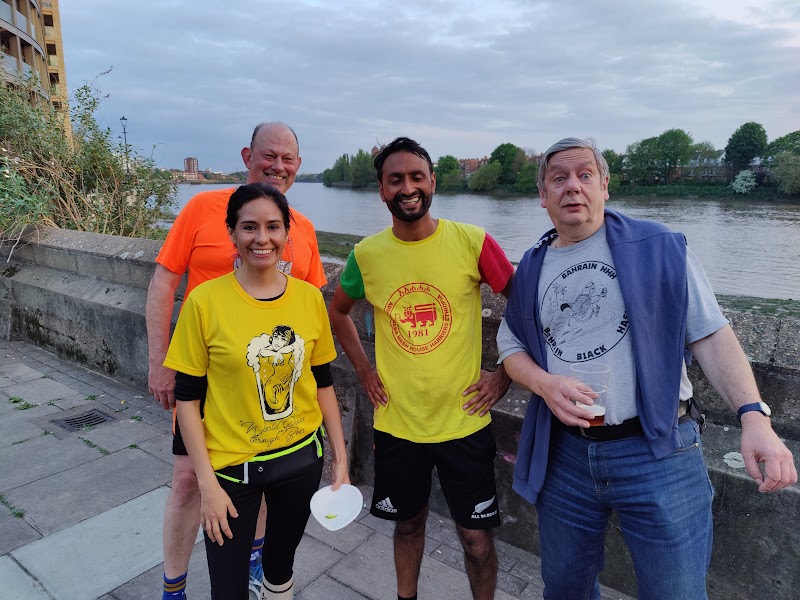 A nominal membership fee of only £2 per run is collected after the run, or regular Hashers can opt to pay £35 per year membership instead, this can be done on line to our Bank account West London Hash Harriers A\c: 41513215; Sort: 60-07-10. Please include your name, Hash or real, in the payment reference.
If you would like to receive our weekly e-mail keeping you up to date with West London Hash House Harriers' runs and social events click HERE to contact us. West London Hash also has a Facebook group, this is a closed group which is open to anyone who runs with us, to join click here
If you would like to volunteer to lay a Trail Click Here